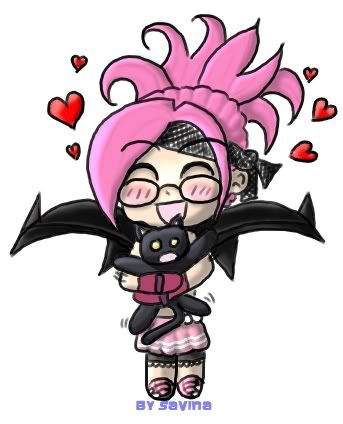 I'll admit it.  I am a geek.  I enjoy many a thing that when I was in school was only acceptable within small circles.  ThinkGeek didn't exist, and only super-nerds knew what Linux was.  God forbid I try to make a Trumpet Windsock or TCP/IP reference, I'd be stared at like I had five heads.
My mom, with the assistance of my cousin Mike, got my sister and I into Star Wars where I fell in love with Boba Fett.  I've never liked the "Barbarian" type.  When playing Gauntlet Legends on the N64 for hours on end with my sister while listening to Jewel (don't ask), I never once considered playing something other than the Green Archer.  By the time I got my hands on Elder Scrolls VI: Oblivion, being a stealthy-archer, head of the Thieves Guild and head of the assassin's guild called the Dark Brotherhood was like playing my dream character.  During a summer break one year, I flipped my sleep schedule from 8pm-8am and with the assistance of a folder and graph paper, designed tons and tons of Zones on a a MUD… (text-game with other people online) with the title of Head Builder.  My mom's love of everything sci-fi exceeds anyone I know, and she writes it well too.
Now it's cool to be a geek.  The glasses I chose at 17 are now trendy.  Girl geeks are now treasured as awesome catches.  If I were a teen now, I wonder what my life would be like. The "Cheerleader and Football Player" have always had a lead role, but there's always that second popular group as well… Greasers, or more recently, Emo for example.
My children are being raised even more exposed to Geekdom than I was and my son already has more computer and game savvy than lots of adults and a Star Wars collection that is the envy of many grown men.  What I wonder is what will be popular when they're older?  The geek is unique in that unlike other trends, it's not really a form of rebellion, but instead an acceptance of the virtual age with aplomb.  Will they be "cool"?  Will they rebel against us, possibly by becoming the Jocks that have long been the arch-rival of the Geek?  Will there be some new intelligence- or rebellion-based clique they'll fall in to?  Only time will tell.  I just hope that like their mommy, they do what moves them instead of what moves others, and maybe they will be lucky enough to have their own path coincide with being cool too.
Follow @dailymomtra